'Performance with perhaps Love'
2023.03.25
Video and Installation
​
​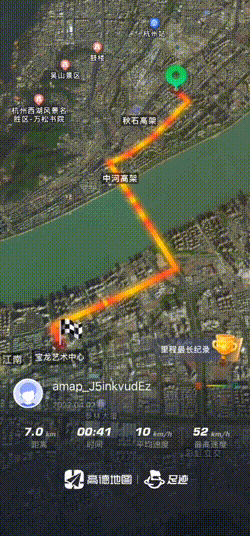 2022 POWER LONG ART CENTRE
https://www.youtube.com/watch?v=02ALtqMRo00

WHY PUBLIC ART
2022
Artist: Yique
Cooperation: Xue Youge Liang Xinghao
In March 2022, I launched an urban event in Hangzhou, inviting nearly 50 artists to ride bicycles to the art museum and create, and at the same time, after a week of the exhibition, these shared bicycles with functions will be distributed back to every corner of Hangzhou, intending to recreate trouble-free public art through this behaviour. Explore the relationship between public space and everyone.
Public art, why public?
Devour
Black Object Society
2021
Artists: Hachi , CK
EXPLAINING LOVE TO BOISE
2022.3.8 Powerlong Museum
Artist: Plum's Risk
Curator: Yique

TAKE A BREAK
2022.3
Powerlong art Museum
Yique
In an exhibition I curated in March 2022, I took out my income as a curator for one day as a reward for those who came to rest and invite everyone to come to the art gallery to sleep, and they will get corresponding rewards for every minute of rest. remuneration. In this way, they can rest in the art museum with the salary income of a curator.

BIG PROFILE PICTURE
2022
Powerlong Art Center
Yique
In the exhibition I planned for the Powelong museum, I framed the portraits of the participating artists in gold and hung them above the exhibition hall. Every audience can climb up a tall ladder to draw freely when entering the exhibition hall. I want to use this behaviour to explore how a certain kind of sublime is established on a material basis, and as the person in charge of the museum project, I want to use this miniature to reflect the power system and construction framework of society, and criticize myself in this way.

ASTR
2022
Powerlong Art Center
Artist: WangJingZhuo
Yique

CONFLICT
https://www.youtube.com/watch?v=VuZul8seUCE
2022
Artists: Yique,Jian Xu
Dancers: Sugo Zhong, Wang Wendan
slingshots made by the artist to perform a physical-free shooting performance in the exhibition hall. The dancers are each other's enemies, attacking and dodging each other's attacks with the muzzle slingshots in the exhibition hall, but the slingshots do not eject anything, all the shooting, being hit and dodging are all performances.
​ Donald Duck Visits the RCA Graduate Show

Yique
July 3, 2023, 5:00

A reinterpretation of the performance work Perhaps Love, based on the events and geographical scenes of the RCA 2023 graduate show

more info
Participants:
ZhaiXianShuo
YingZiChen
@mo.nica.y

Photographer:
LuoKaihang
@kaihao.luo
Yique